explore the site
Celebrating 170 years
The School of Art & Design at Nottingham Trent University is one of the most established in the UK. With educational roots dating back to the formation of the Nottingham Government School of Design in 1843, it has long been a dedicated hub for creative talent in the city.
Mindful of this heritage, and the importance of creativity, arts and culture for the future, we are taking the opportunity to celebrate Art and Design education in Nottingham with a calendar of events throughout 2014.

1843
Creative beginnings
Nottingham's School of Art, officially first named the Nottingham Government School of Design, was the first provincial government art school to be established outside of London. The School was opened on 1 April 1843 at the People's Hall, Beck Lane in the centre of Nottingham.
Early class content was led by William Dyce's Drawing Book

William Dyce
(1806-1864)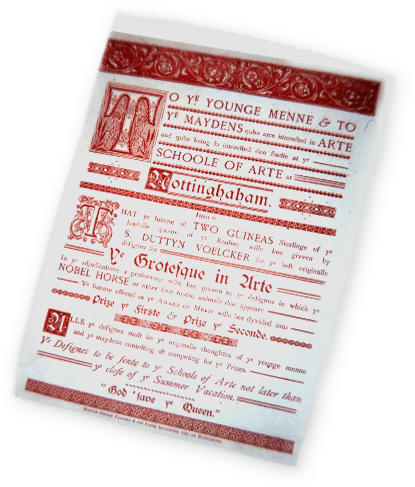 The artistic younge menne and maydens of the day were encouraged to submit artworks to the school.
Exhibitions
From the 1840s onwards Nottingham School of Art exhibited its students' works to the public and in 1855 the Government Department of Science and Art, London, loaned fine and decorative arts objects to the School for a large public exhibition.
1851
The Great Exhibition
The School submitted work into the Great Exhibition of 1851, receiving much praise in the press.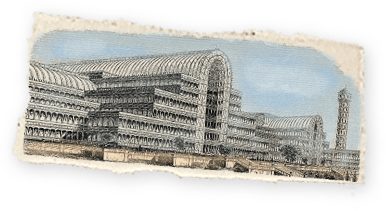 The Great Exhibition at Crystal Palace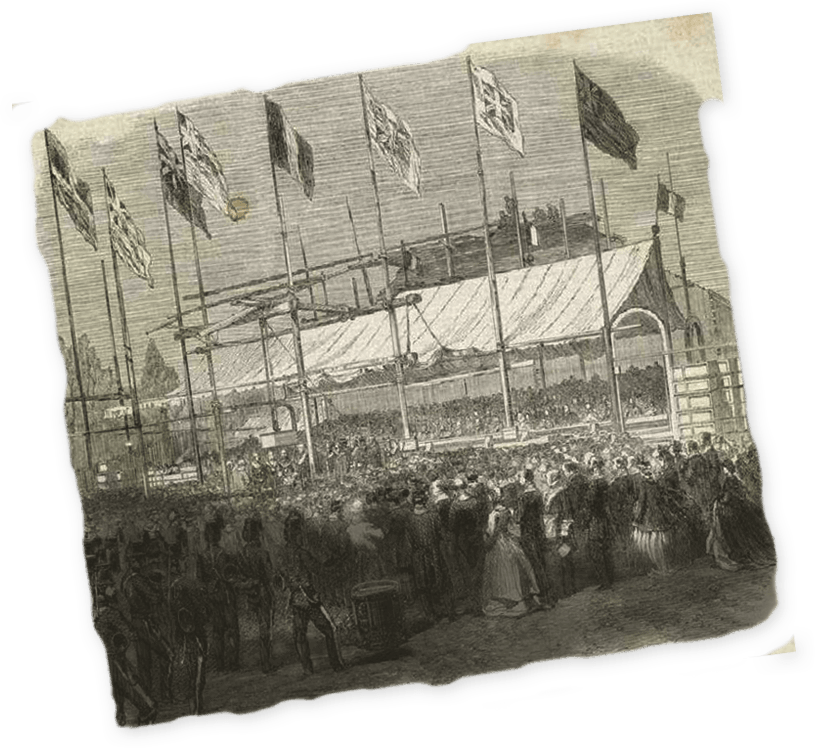 1863
Laying the foundations
On 22 October 1863 the Duke of Newcastle laid the first foundation stone of the new Waverley building. As a Knight of the Garter, and Provincial Grand Master, the Duke was accompanied by the Freemasons of Nottinghamshire. The grand masonic procession, which attracted thousands of onlookers, made its way from the market place, up Mansfield Road and through the Arboretum to Waverley Street.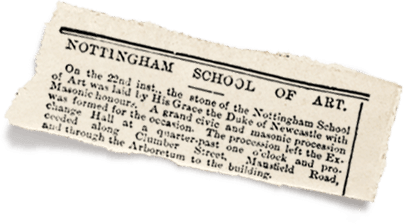 1865
The Waverley building opens
The Waverley building officially opened on 16 January. To mark the opening the School staged an exhibition, which included collections of paintings, sculpture, architectural drawings, textiles and lace, pottery, works in metal and art treasures loaned form the Royal Museum at South Kensington.
Enrolments continued to rise...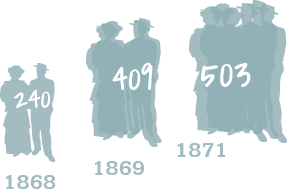 1872
School of Art exhibitions
The School collated many objects of art and hosted numerous exhibitions over a 35 year period.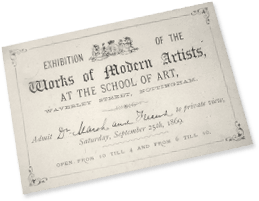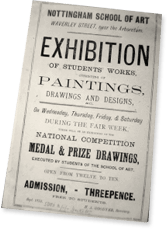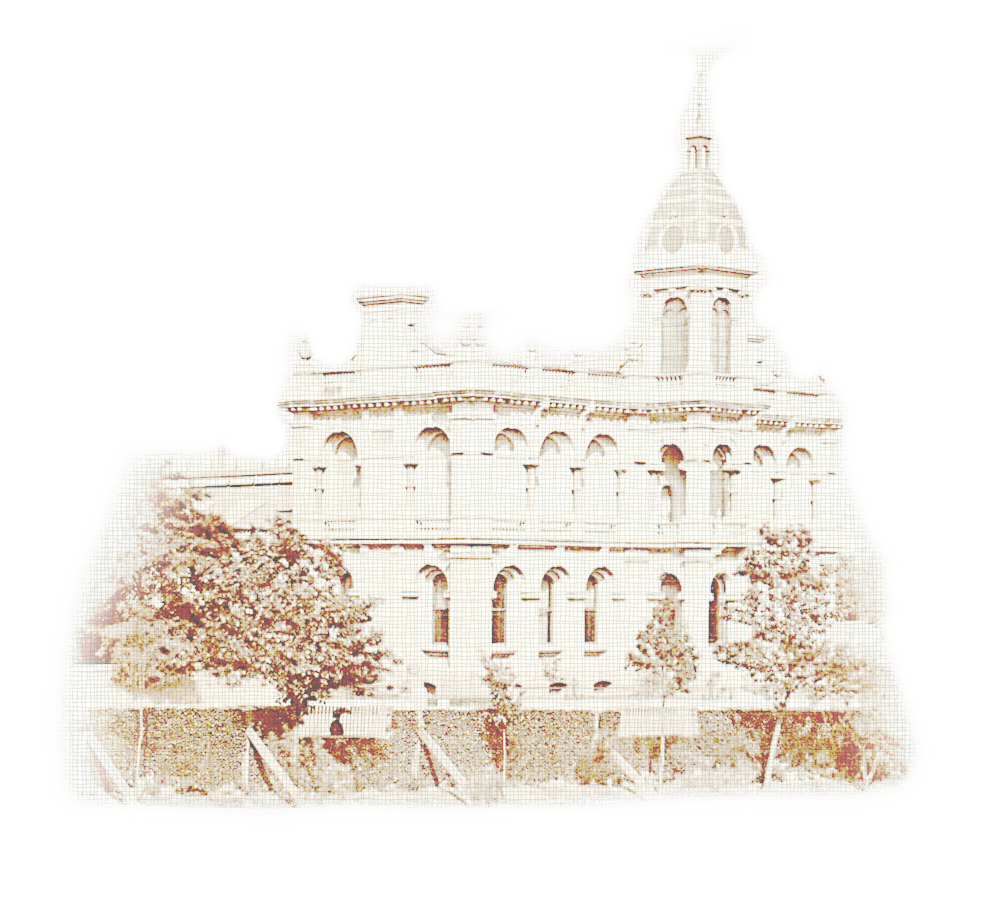 1888
Name change...
From 1888 the School was known as the Nottingham Municipal School of Art and Design and was governed by the Castle Museum and School of Art Committee.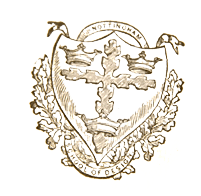 1890
Dame Laura Knight enrols
In 1890 Laura Knight (nee Johnson) was one of the youngest female students ever to enrol at the Nottingham School of Art. In 1929 she became the first female UK artist to be made a Dame of the British Empire.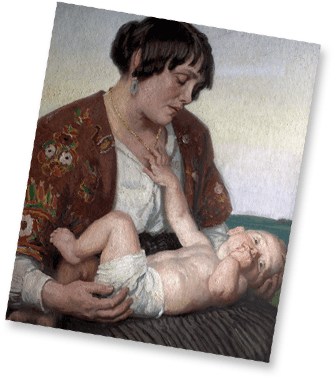 Motherhood, by Laura Knight (1922)
1900s
New horizons
The turn of the century saw a time of diversification, development and new horizons.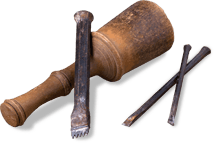 1904
Stone carving introduced
The 1904 'Report of the Castle Museum and School of Art Committee' recorded that 'this year students have started to carve in stone and marble'.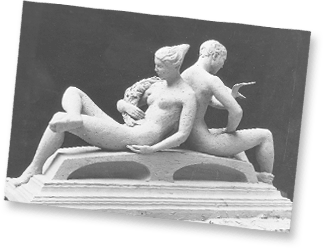 1912
New classses
Classes in Pottery, Gold and Silversmithing, Jewellery and Enameling, Letter Cutting Stone and Marble, Wood Stone and Marble Carving and Model Making were fully introduced.
College records stated that 'greater emphasis than previously was placed upon the development of craft production as an essential element in the training of designers'.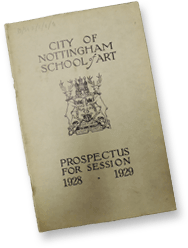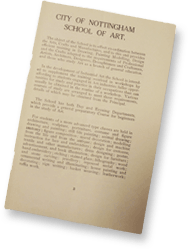 1914
New additions
Substantial new additions to the building were made to accommodate the ever-expanding subjects offered.
From 1919, School Prospectuses listed advanced classes in 'Modelling from Antique and Life', 'Modelling Design' and 'General Modelling'. Other courses included 'Designing for Stained Glass' and 'Study for Architects.'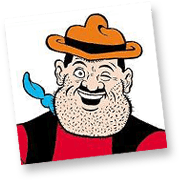 Dudley Dexter Watkins
Hailed a 'schoolboy genius' by The Nottingham Guardian, Dudley received a scholarship to the Nottingham School of Art at the age of 15 in 1922. He later moved to Scotland with his family and continued his art education in Glasgow; he went on to create the cartoon characters Desperate Dan, Lord Snooty (for the Beano), The Broons and Oor Wullie (for the Scottish Sunday Post).
1934
Name change...
The 'Annual Report of the Castle Museum and School of Art Committee' recorded that the name of the School would be changed from a 'School of Art' to 'Nottingham College of Art'.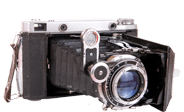 1934
Photography starts
In 1934 the College launched a new Photography course followed by Typography and Ornamental Lead Work in the same year.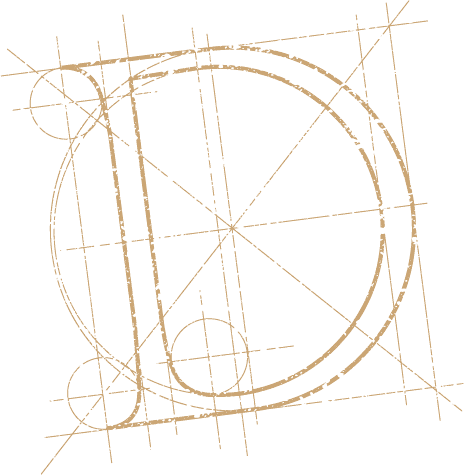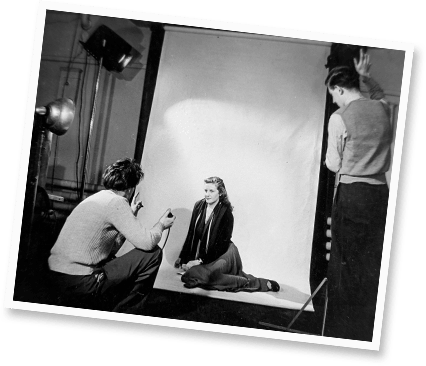 1941
Junior Art Department
The numbers of students attending the school were affected by the war with 85 full-time, 103 part-time and 205 evening only students attending the College in 1940-41. As a result, the Junior Art Department was launched.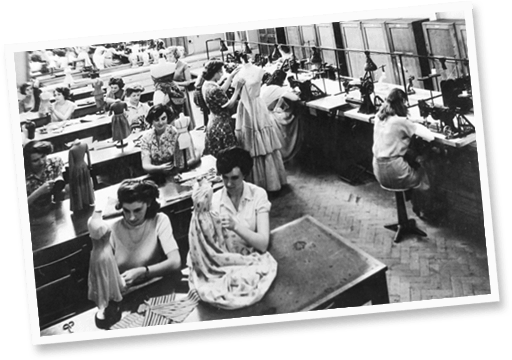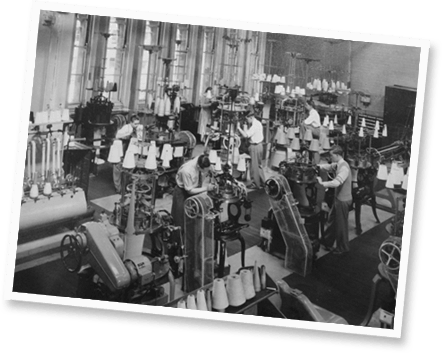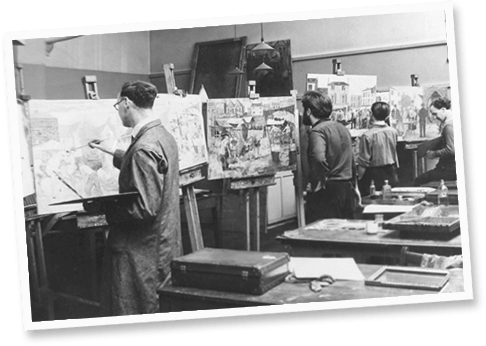 1947
Name change...
The College became a Central College of Art for Derby, Lincoln, Leicester and Nottingham. The College was divided into two departments and four schools, each with its own head. These were, The School of Architecture, The School of Design, The School of Drawing, and The School of Modelling and Sculpture.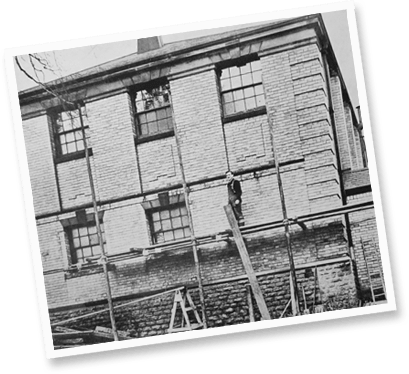 Waverley building redeveloped
Following bomb damage in the war, the redevelopment of the Waverley building was completed in 1951, providing a refectory, kitchen, students' common room, sick bay and medical inspection room, lecture theatre, town planning and textile studios and fully equipped workshops.
1950s
The post-war years
After the war, the College put forward its own post-war reconstruction plans, taking into account the demands of a changed world with increased travel and communication, new methods of production and new technologies.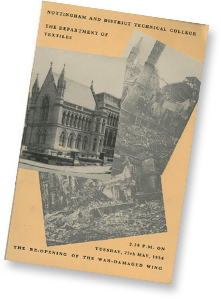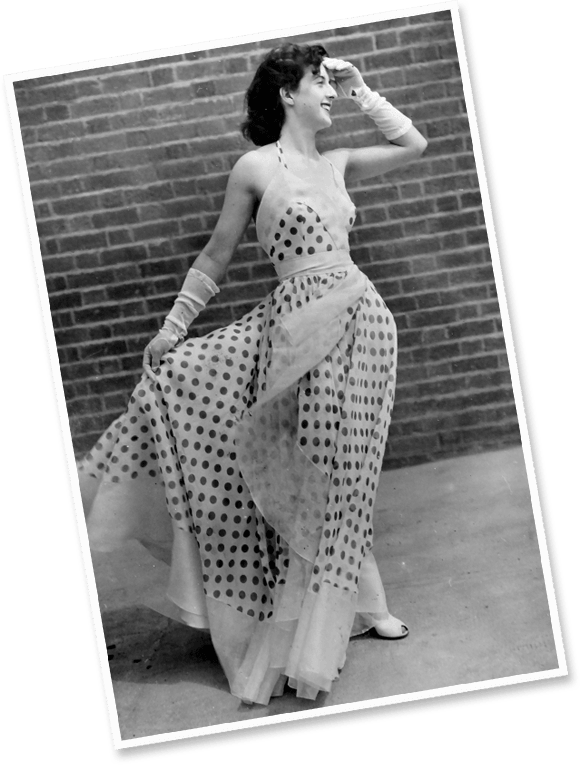 1953
Attendances rise
The post-war years saw more courses launched and enrolments grow. By 1953, college attendance figures had doubled since the outbreak of the war in 1939. The College had 1609 students from Nottingham, Derbyshire and Lincolnshire.
A change in attitude
Art and Design in Nottingham saw big changes in the period from the late 1950s to 1990s. There was increasing acceptance of art and design as the base for a career.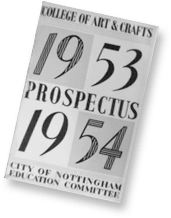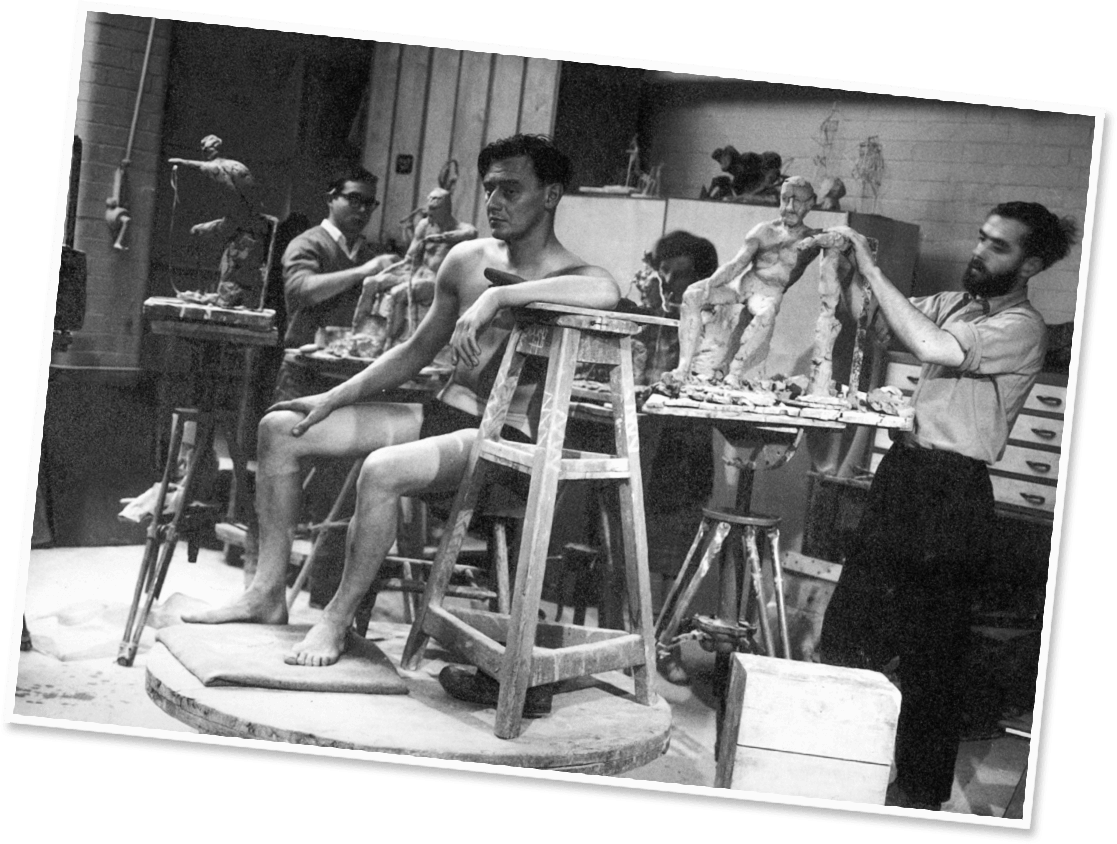 1960s
Specialist diplomas
An examination system covering the art and design syllabus in England and Scotland developed through the 19th century and, by the middle of the 20th, specialist national diplomas were being awarded in painting and sculpture.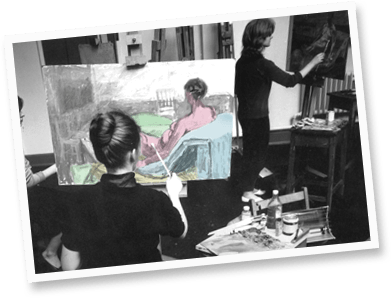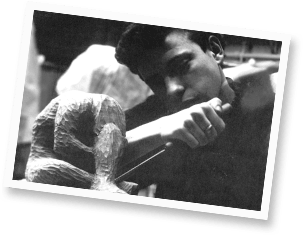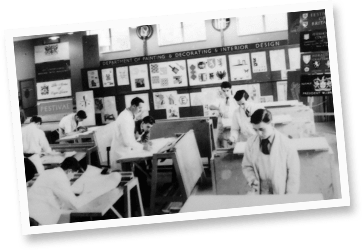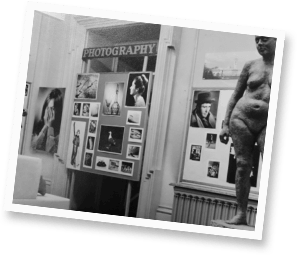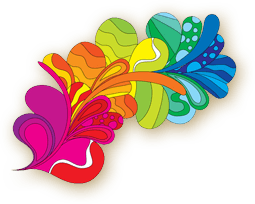 NCDAD launched
Official recognition of the value of Art and Design education: in 1960 a National Council for Diplomas in Art and Design (NCDAD) was established as a body responsible for validating the bulk of the Art and Design courses at degree-equivalent level in the UK.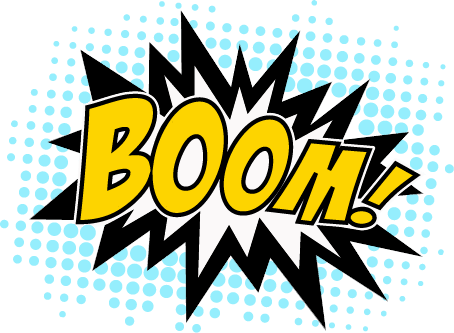 Art went 'pop'
Emerging trends and new ways of thinking: Pop Art had a huge influence on artistic style and use of colour during the 1960s.
Conceptual art embraced
There was strong, emerging interest in conceptual art, and the School embraced this fully. Prominent conceptual artist, Victor Burgin, taught at the School from 1967 – 1973.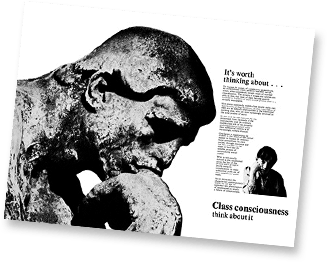 Victor Burgin
Think About It, 1976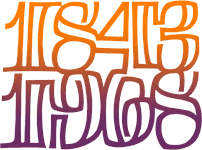 125th anniversary
In 1968 the College of Art and Design celebrated the 125th anniversary of the founding of the Nottingham Government School of Design. A large exhibition of student work was opened at the Castle Museum and Art Gallery in recognition of the College's long and significant service to industry.
1969
Bonington building
On 14th October 1969, the official opening of the Bonington Building was made by Her Royal Highness, the Duchess of Kent. The building offered extensive new facilities and opportunities for growth in the provision in art and design education in Nottingham. It offered large studio spaces, with glass roofs to enhance lighting, and had purpose-built facilities for the creation of large-scale sculptures.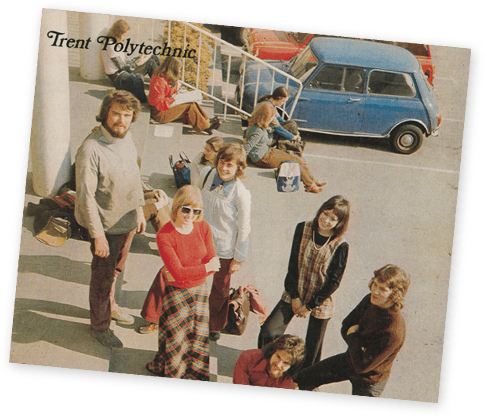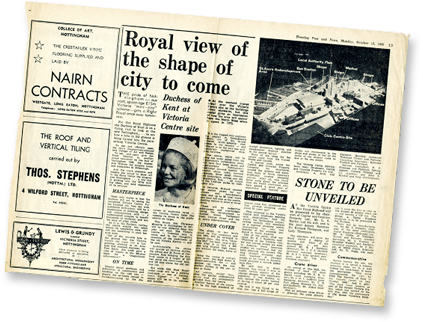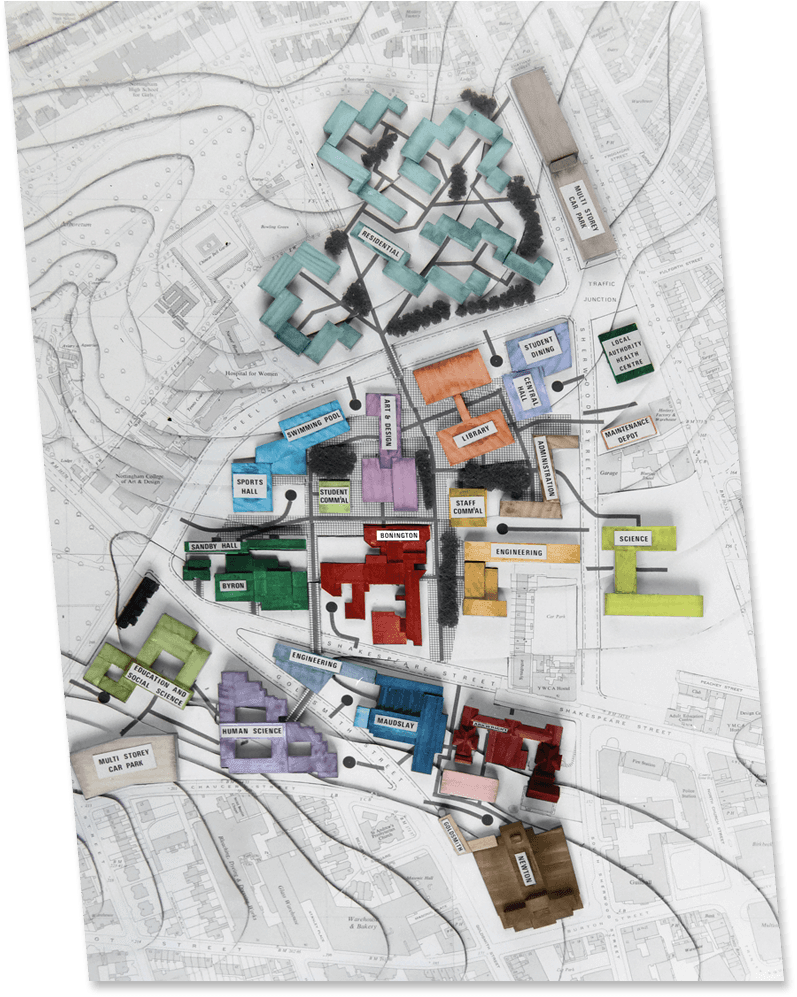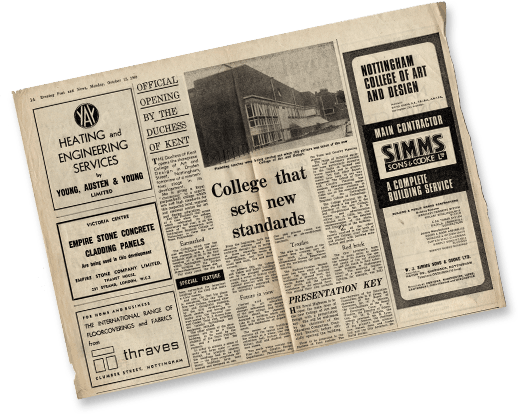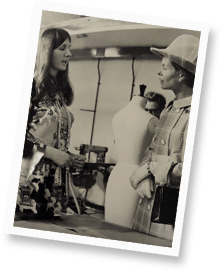 1969
Trent Polytechnic
The College merged with the Nottingham Regional College of Technology to form the new Trent Polytechnic.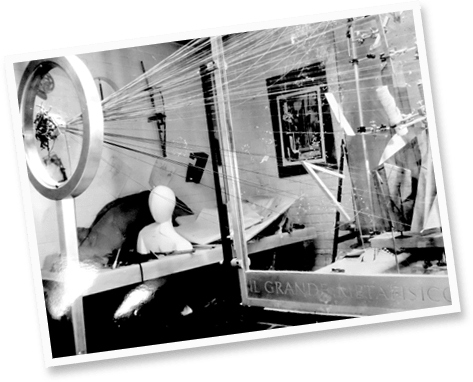 1970s
Honours and Masters
The responsibility for validation of Diplomas in Art and Design was passed to the Council for National Academic Awards (CNAA) in 1974, at which time successful candidates were able to gain an honours or Masters degree in Art and Design subjects.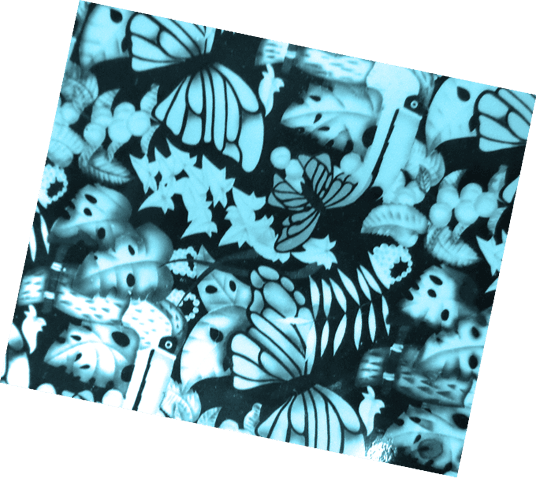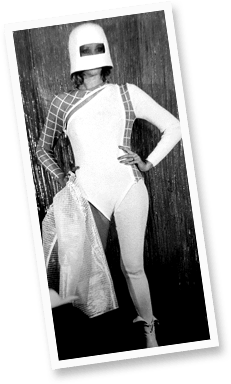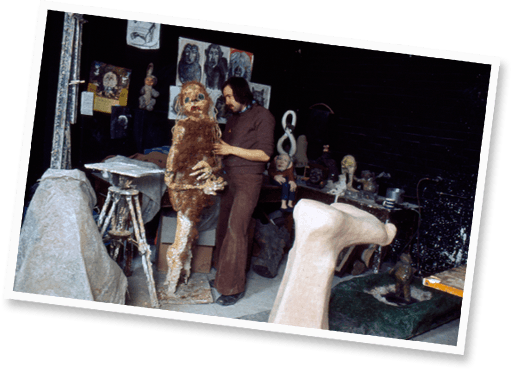 The art of rebellion
In the mid to late 1970s a new sense of rebellion, influenced by punk rock and a do-it-yourself attitude, shaped the way that Art and Design at the now Trent Polytechnic was taught.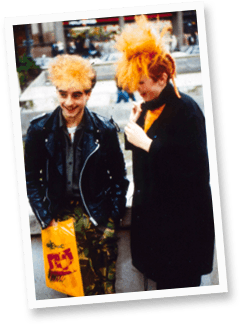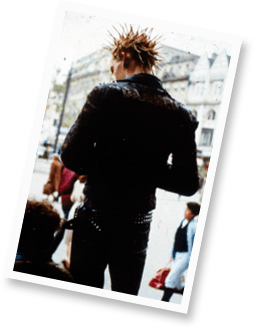 Punks in Nottingham's
Market Square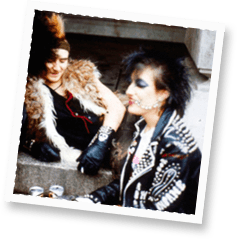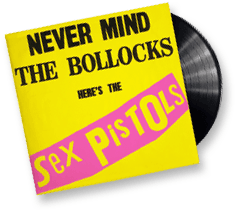 1980s
The Polytechnic days
Art and Design saw big changes in the period from the late 1970s to 1990s. Developments in Nottingham involved the creation of major new buildings and a rising number of students during the Polytechnic days.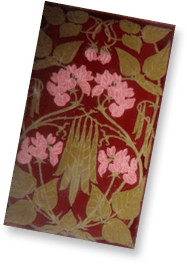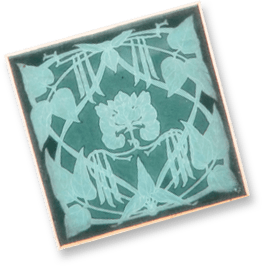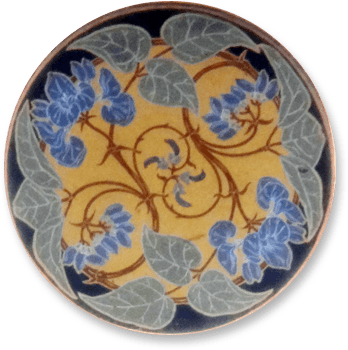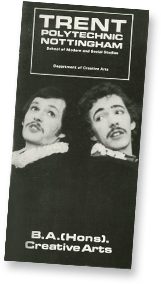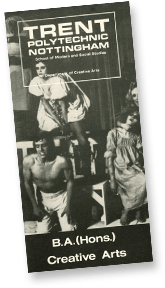 1981
Fine Art degrees
By 1981, Trent Polytechnic was one of 45 institutions in Britain offering Fine Art courses at degree level.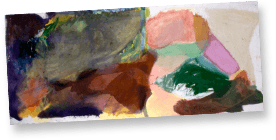 Nottingham's developing art scene
Nottingham's art scene was rapidly rising to prominence as one of the most dynamic outside London, offering new ways of looking at art and embracing new technologies.
The Midland Group, a Nottingham art collective, was gaining international recognition for the exhibitions it staged, and several of the academics at Trent Polytechnic contributed significantly to the curation and management of its programmes, as well as encouraging the students to actively get involved; in particular Professor Derek Carruthers (Head of Fine Art at Trent), and lecturers Mike Carradice and Carol Jones.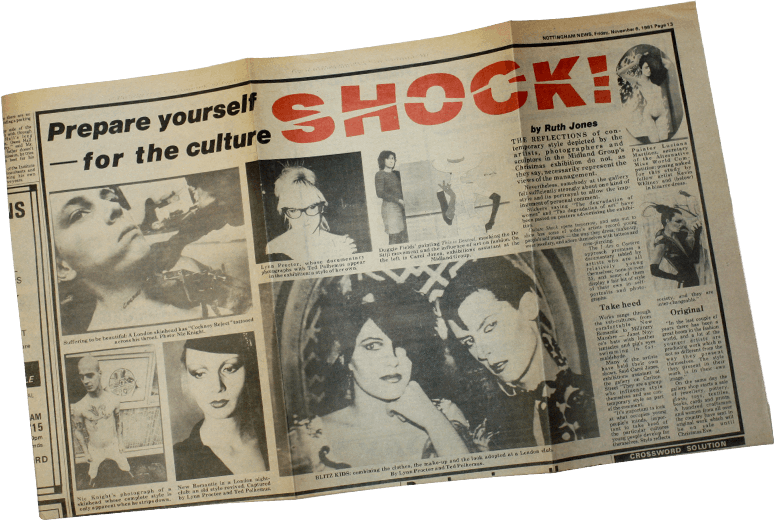 1982
Fashionable times
In 1980, Edward Newton became Professor of Fashion and Textiles and in 1982 he was appointed Dean of the School of Art and Design at Trent Polytechnic. Prof Newton was the first in a long line of fashion design specialists to become principal. This reflected the growing importance of fashion design in the textile industry on a national and global scale.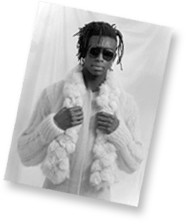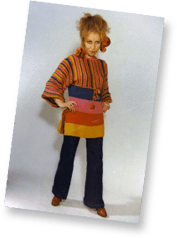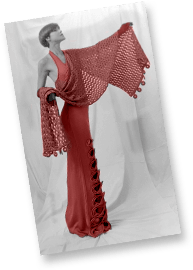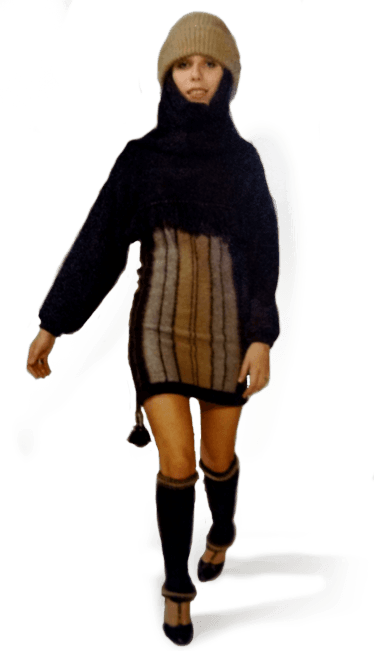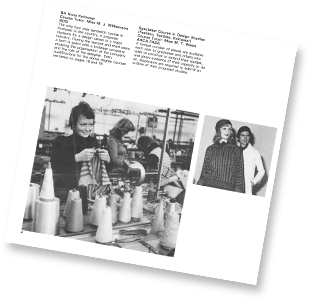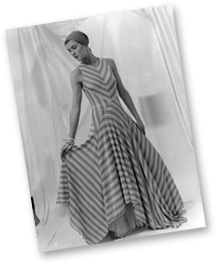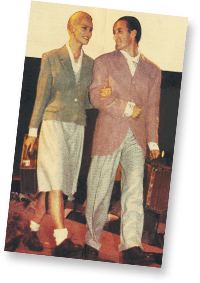 Fashion Knitwear Design
The late 1970s had also seen the introduction of a specialist degree for Fashion Knitwear Design, drawing on the skills and commercial experience of tutors who had direct connections with the sizeable regional, and national textile industry. During the 1980s, knitwear design increased hugely in popularity and Trent Polytechnic became synonymous with being an expert in this field; a reputation which it still enjoys to the present day.
Embracing the digital era
Huge changes in image-led technologies played a big part in the way art and design students approached and formatted their work.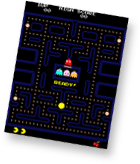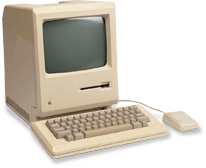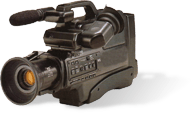 Lights. Camera. Action.
Design for Film and Television was validated as a new degree course, having been developed from the already successful Theatre Design degree course.
1989 – 1992
NTU is born
In 1989-90 the School of Art & Design underwent a move to higher status, to become a Faculty.

Alongside seven other faculties, it was officially incorporated into the new Nottingham Trent University in 1992.
1990s
National showcases
Throughout the 90s the School developed an increased prominence in national shows and competitions – links with industry grew, and employment opportunities followed with them.
Professor Edward Newton escorts Claire Bevan down the catwalk with her winning design, Smirnoff Student Designer of the Year, Royal Albert Hall, March 1990.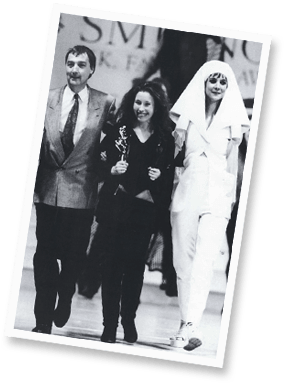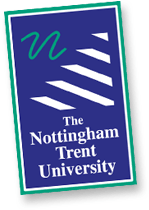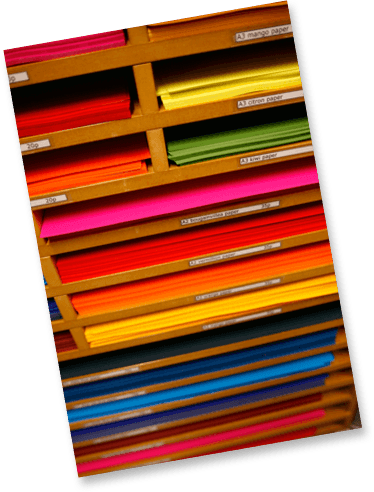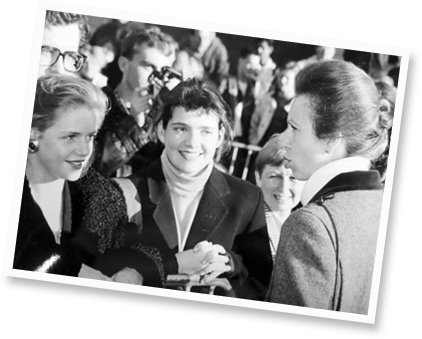 Princess Ann visits NTU,
Art & Design, 1990

Attendances up
In 1983 total student numbers totalled 897; by 1992 this had almost doubled to 1,654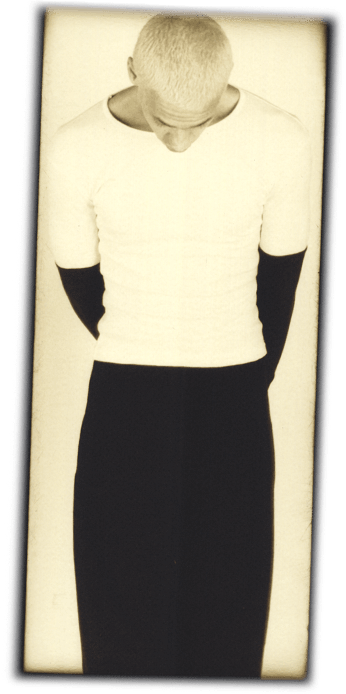 Darren by Eleutherius Michaelides,
Photography 1997
1993
150th Anniversary
The Faculty of Art & Design at Nottingham Trent University commemorated the 150th anniversary of the School with a celebratory fashion show and evening event at the Nottingham Council House, held on the evening of 4 November.
Developing new resources for industry
Shifts in cultural perceptions about the value of a creative education, and the career paths available to graduates in these areas, contributed greatly to increases in numbers of students and courses. In response to the growing needs of the creative industries, from the mid 90s through to the new millennium a cluster of resources for industry were developed by the School of Art & Design in response to changing commercial environments.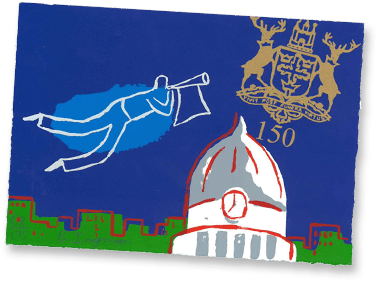 The World Wide Web
The 90s saw the dawn of the internet-age. Largely thanks to Sir Tim Berners-Lee; the father of World Wide Web. With the arrival of the digital era the School acquired its first full suite of Apple Mac computers in the early 1990s.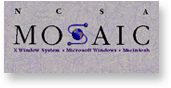 1990
Mosaic released
(First web browser)

1994
Launch of Amazon.com


1997
Google.com registered
1994-2000
The Nottinghamshire
Textiles and Clothing Observatory
Funded by the European Regional Development Fund, The Nottinghamshire Textiles and Clothing Observatory was set up to monitor changes within the textile industry locally, nationally and internationally. The resulting extensive database of companies, the 'capacity register', facilitated research and promotional activities.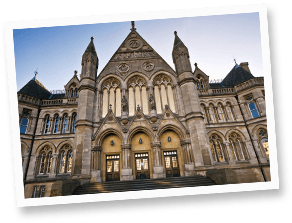 A dye lab and testing house for both students and textile firms was based in the Arkwright building.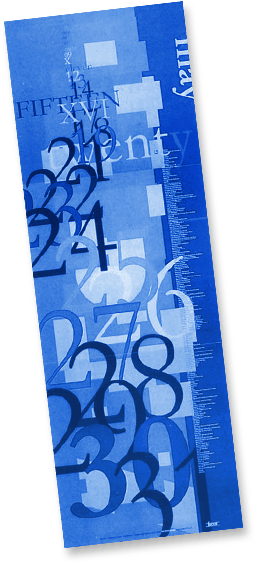 Investment in Digital Design
The School facilitated revolutionary research of 3D imaging of fashion (pictured below). It later participated in the UK National Sizing Survey in 2002, involving body scanning 1000 consumers to see how their figures had changed since the 1930s. This was a high profile project across the UK fashion industry which helped to shape industry standards for garment sizing today.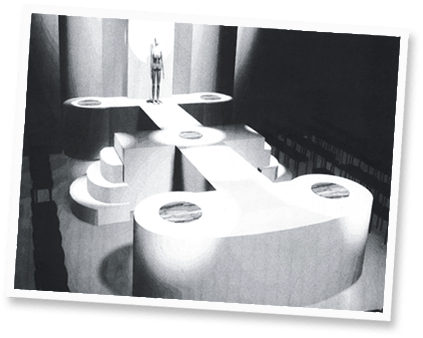 A cut above
New investment in the School followed in equipment such as 3D rapid prototypers, laser cutters for lace, fabrics, wood and plastics, and waterjet cutters, incorporating a water jet head operating at twice the speed of sound, to cut the most solid of materials such as metal, stone and glass.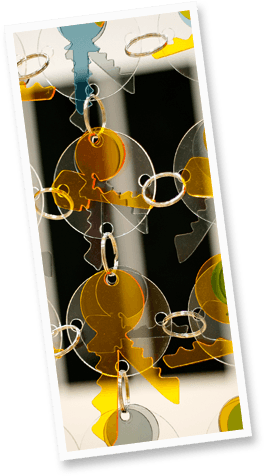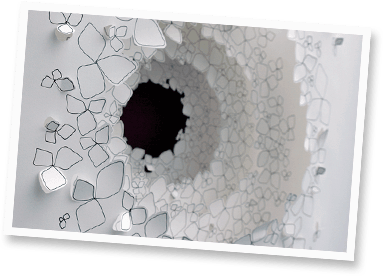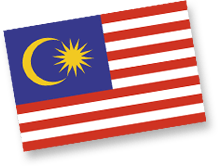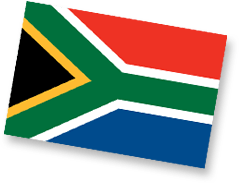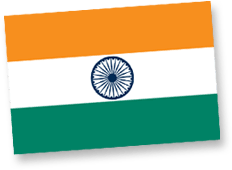 Internationalisation
The School of Art & Design developed a number of significant partnerships with international institutions. New international teaching programmes were developed with partner universities and colleges in countries such as India (Pearl Academy), South Africa (Design Centre) and Malaysia (KBU).
This new move towards internationalisation led to an increased multicultural outlook and has contributed to the development of an important international community of Art and Design students at Nottingham Trent University today. Links exist today with institutions right across the globe.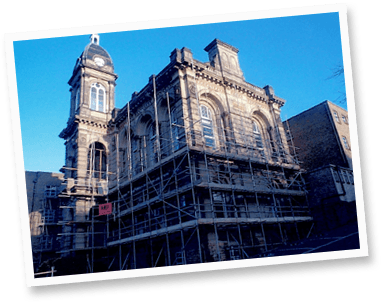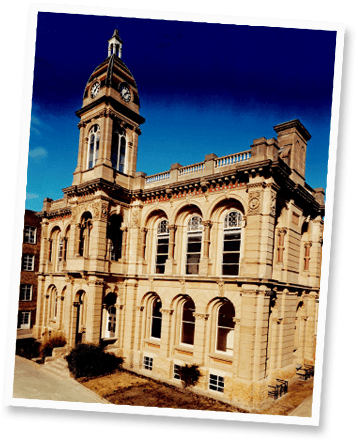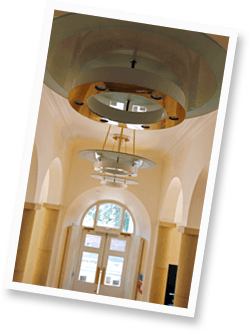 Into the 21st Century
Waverley Building refurbished
As the 20th century came to a close, a £2.1m refurbishment went ahead on the Waverley Building in 1999 to take it into the 21st century.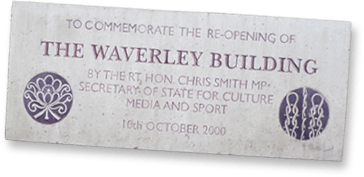 The Waverley building was officially re-opened in 2000 by the Culture Secretary, having undergone a huge upgrade to its facilities and working art and design spaces.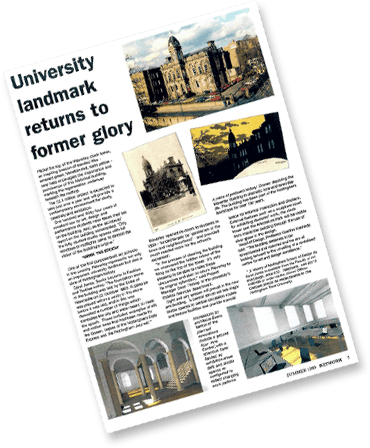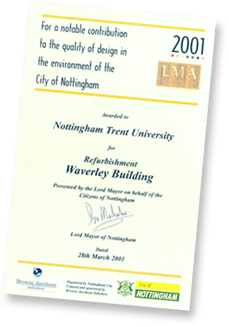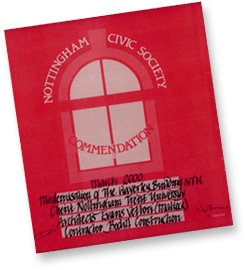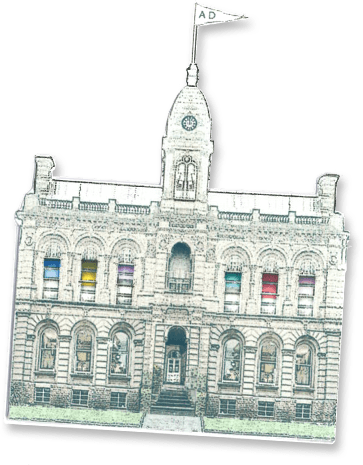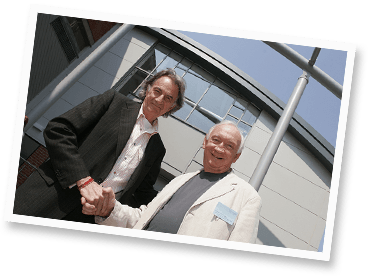 Sir Paul Smith is pictured with Professor Simon Lewis, Pro Vice-Chancellor and Head of the College of Art & Design and the Built Environment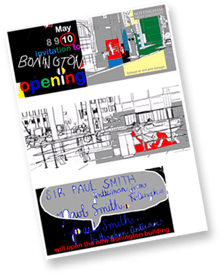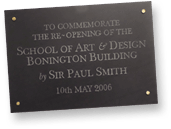 2006
Bonington Building refurbished
Nottingham-born fashion designer, Sir Paul Smith, returned to his home city in May 2006 for the official re-opening of the Bonington building following an extensive rebuilding programme.
He said: "I am delighted to be asked to launch Nottingham Trent University's new Bonington building. We need to continue to develop design talent to compete in the world market, and it is Schools such as this which support that development."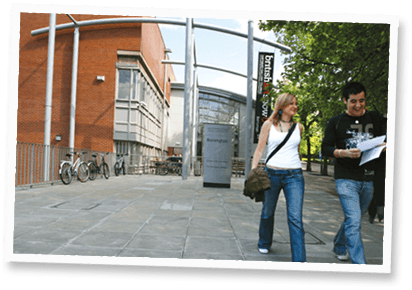 Bonington Building, 2006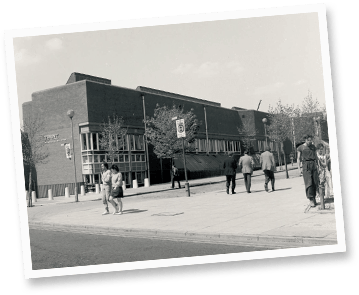 Bonington Building, 1968
Art and Design degree
shows take centre stage
With extensive upgraded facilities and new showcase spaces now fully open, the opportunities to show student degree work to peers, industry and professional contacts, as well as the general public, took on an increased role in helping the School celebrate the achievements of its graduating students.
The degree shows period is celebrated annually both on the NTU City site, and at a range of prestigious exhibitions and events in London.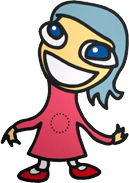 Jon Burgerman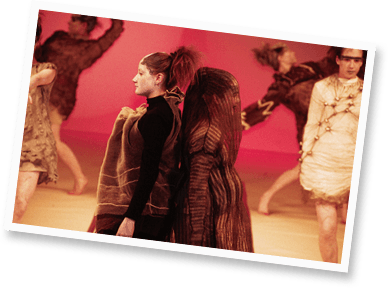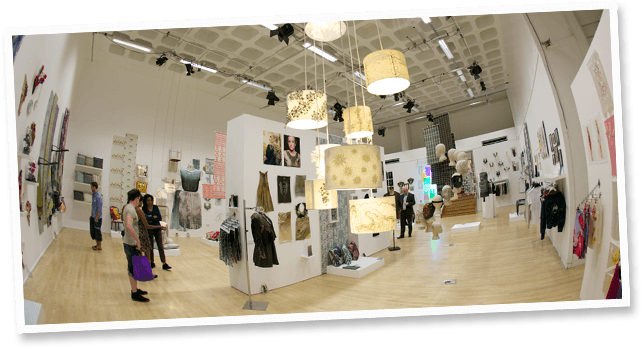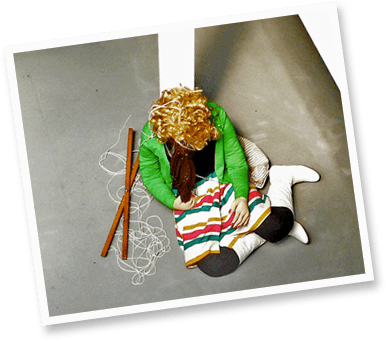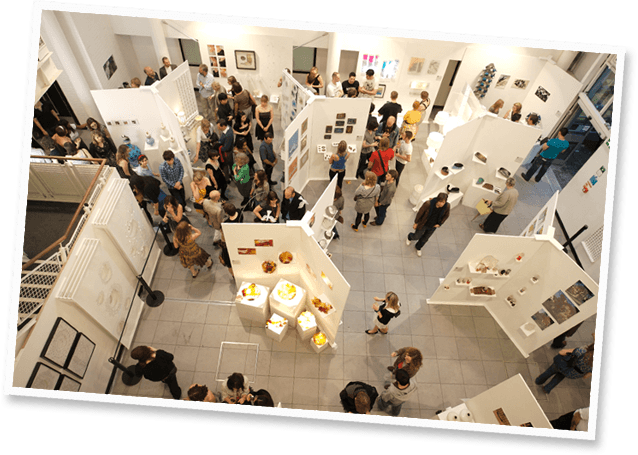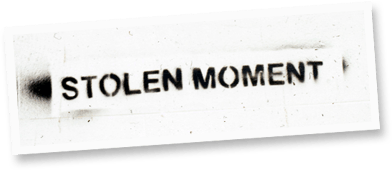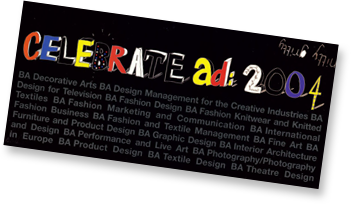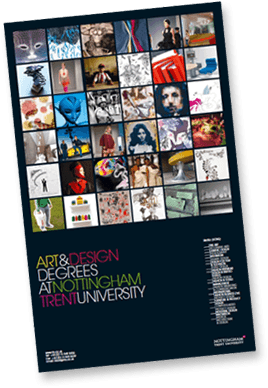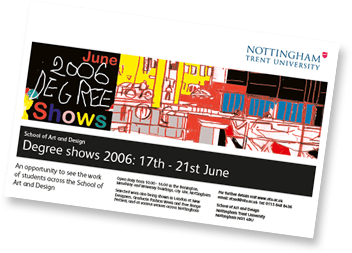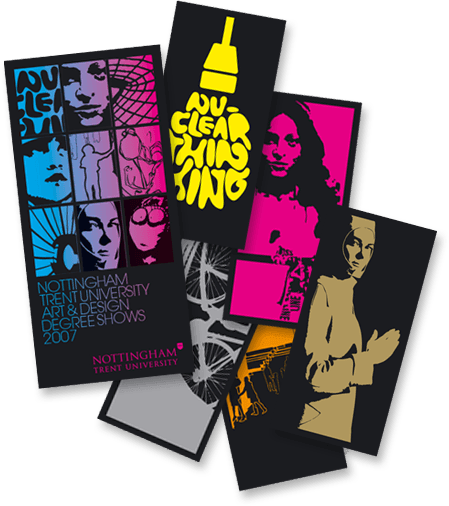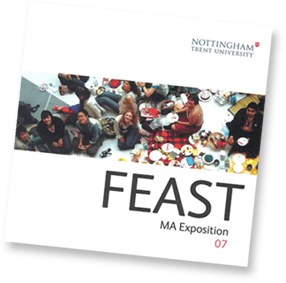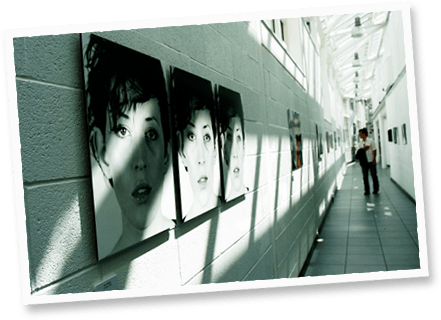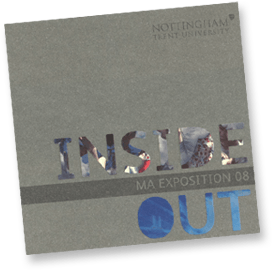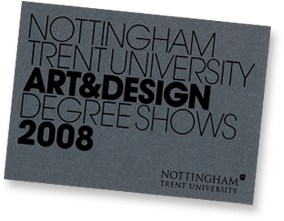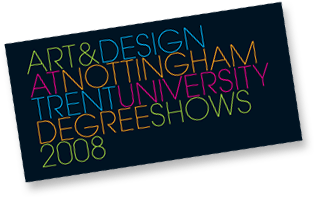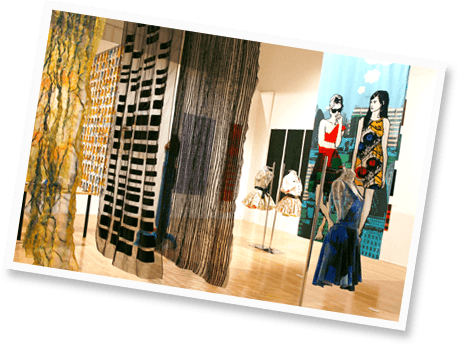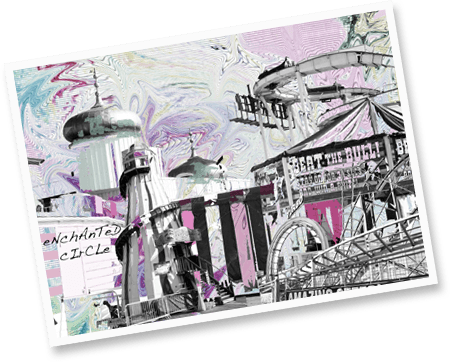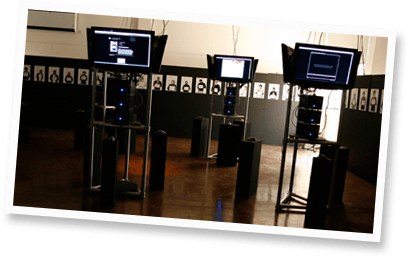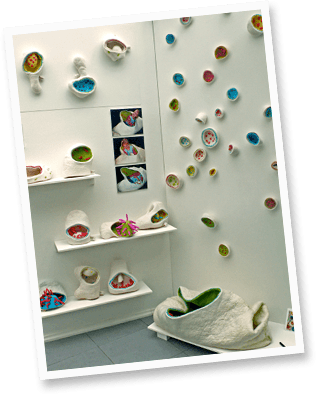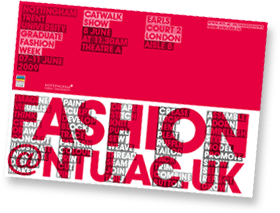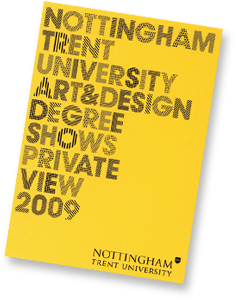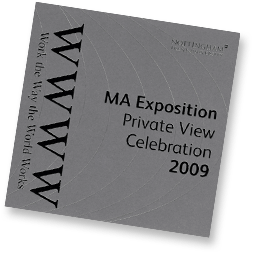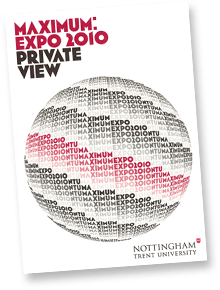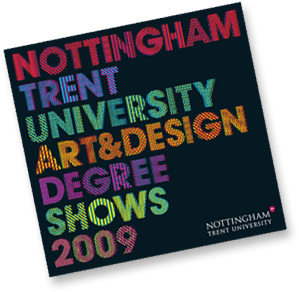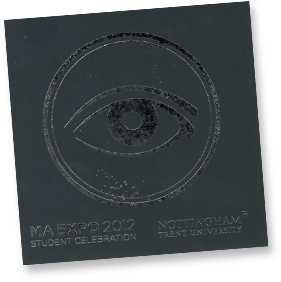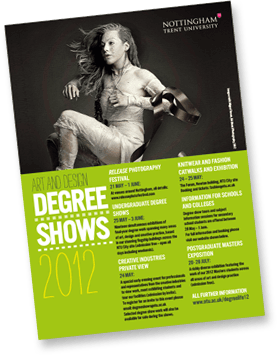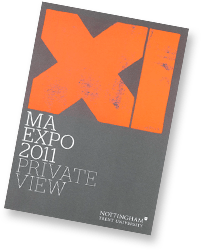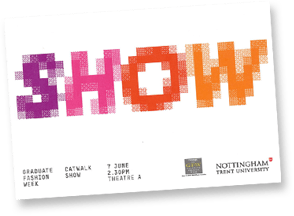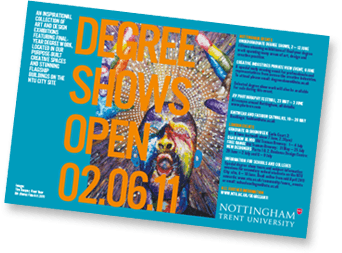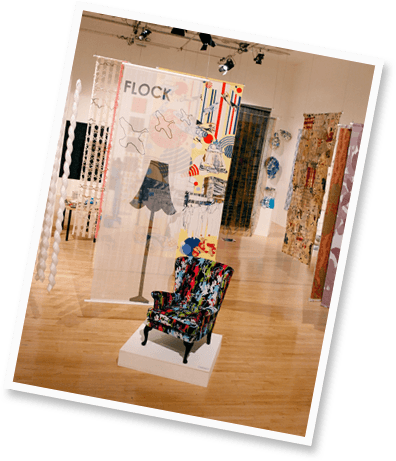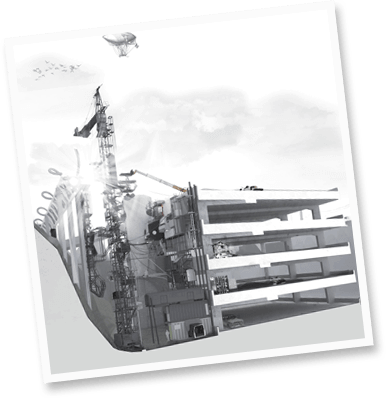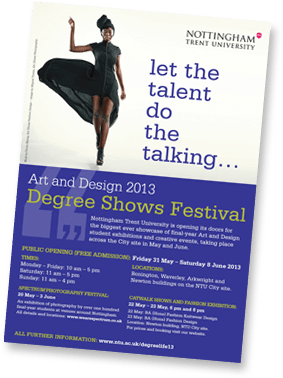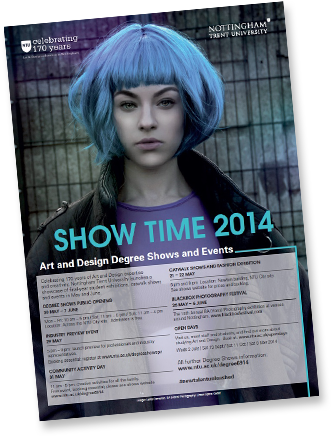 Award winners
Art and Design at Nottingham Trent University has a global network of links with a prestigious range of companies and brands, professional bodies and institutions.
Our students and graduates achieve outstanding results in some of the best design competitions and awards in the world; here is a small selection of recent successes……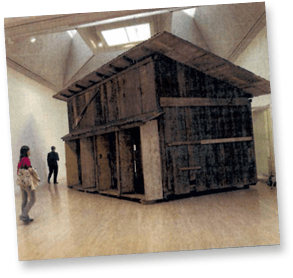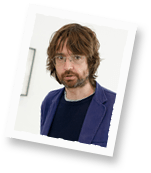 2005
Simon Starling, alumnus of BA (Hons) Photography 2000, wins the Turner Prize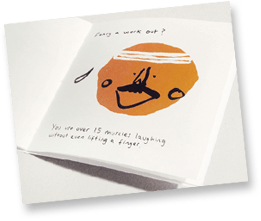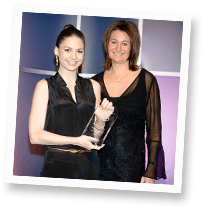 2012
Abigail Birch, BA (Hons) Graphic Design, wins the MPA Roses Award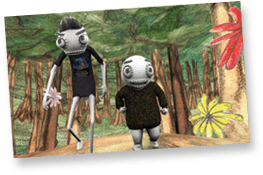 2011
Alex Card, BA (Hons) Multimedia, wins D&AD
Yellow Pencil Award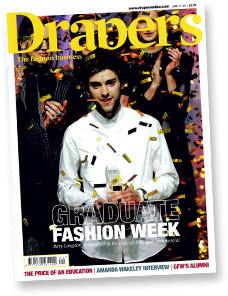 2011
Rory Longdon, BA (Hons) Fashion Knitwear Design and Knitted Textiles, wins the George Gold Award, as overall winner at Graduate Fashion Week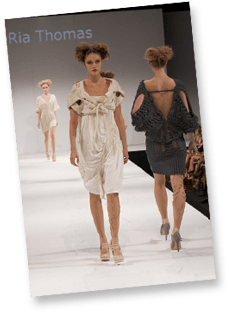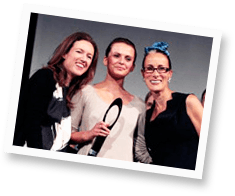 2008
Ria Thomas, BA (Hons) Fashion Knitwear Design and Knitted Textiles, wins the Pringle Visionary Knitwear Award at Graduate Fashion Week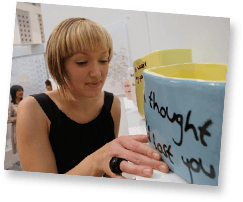 2008
Michelle Wood, BA (Hons) Decorative Arts, wins the Pulse Award at New Designers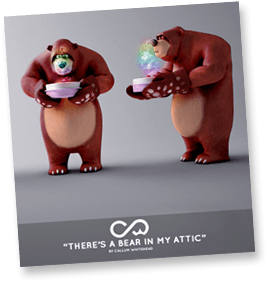 2012
Callum Whitehead, BA (Hons) Multimedia, wins Best New Blood Award, D&AD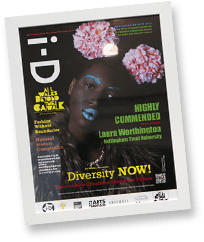 2013
Laura Worthington, MA Fashion Design, iD Diversity Now competition winner in conjunction with Graduate Fashion Week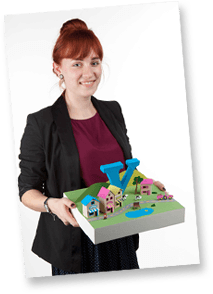 2012
Laura Hopewell, BA (Hons) Graphic Design, wins Hallmark Cards Award at New Designers...
In 2013 Gemma Luxton, BA (Hons) Graphic Design, followed suit!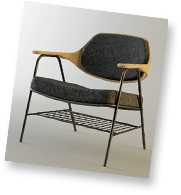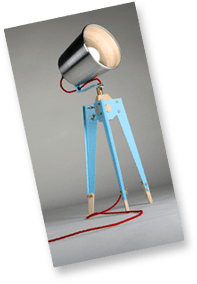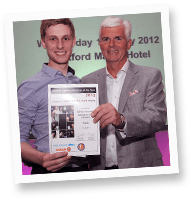 2012
Oliver Hrubiak, BA (Hons) Furniture and Product Design, wins the Student Lighting Award, and the John Lewis New Designers Award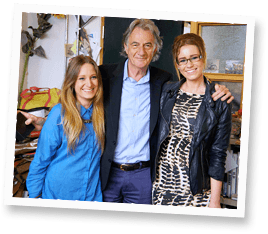 2012
Rachel Turner and Elizabeth Insch, BA (Hons) Graphic Design, win the Paul Smith Packaging competition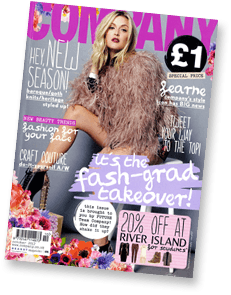 2012
Anna Heaton, BA (Hons) Fashion Communication and Promotion, wins Company Magazine guest graduate editors competition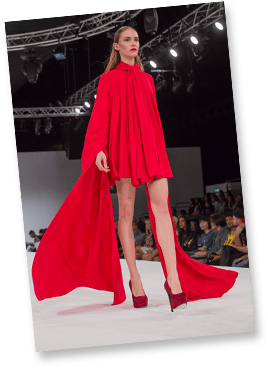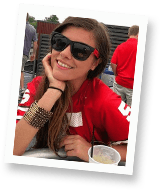 2012
Kelly Walker, BA (Hons) Fashion Design, wins Abercrombie & Fitch UK student design competition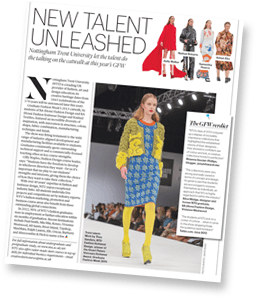 2013
Thea Sanders, BA (Hons) Knitwear Design and Knitted Textiles, wins the Stuart Peters Visionary Knitwear Award at Graduate Fashion Week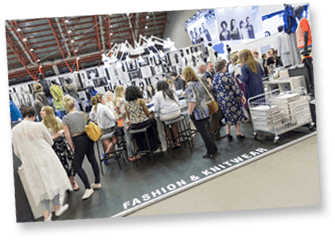 2013
NTU win award for Best Stand at Graduate Fashion Week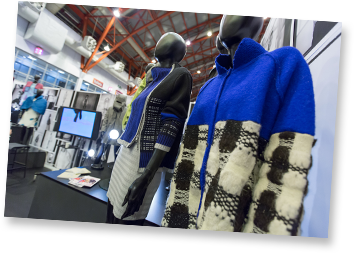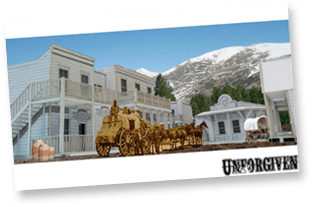 2013
Jake Moxon, BA (Hons) Design for Film and Television, wins Best Production Design award at Prime Cuts Festival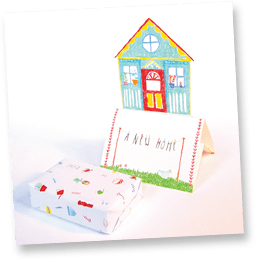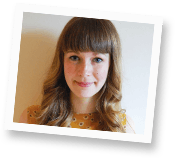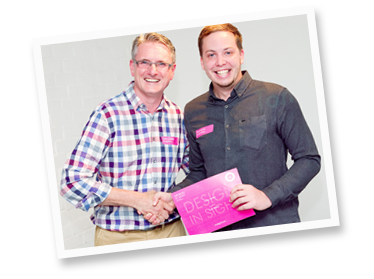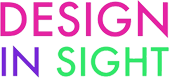 2014
Tom Wood, BA (Hons) Graphic Design wins Design In Sight Awards. An impressive nine NTU BA (Hons) Graphic Design students are shortlisted from over 200 national entries. The runner-up, Lekha Nanavati, is also an NTU Graphic Design student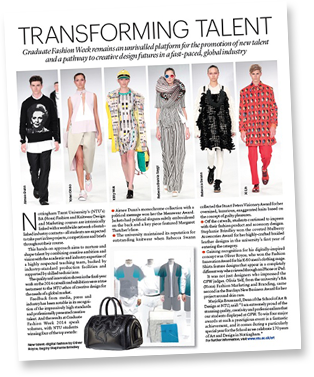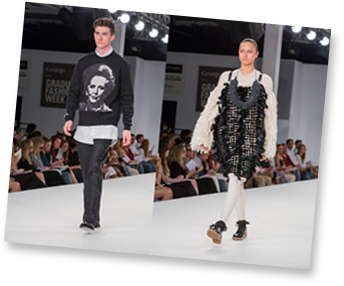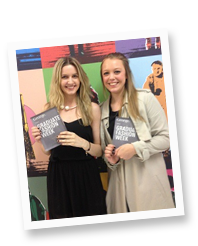 2014
Aimee Dunn (left), BA (Hons) Fashion Design wins GFW Best Menswear Award and Rebecca Swann (right), BA (Hons) Fashion Knitwear Design and Knitted Textiles wins Stuart Peters' Visionary Knitwear Award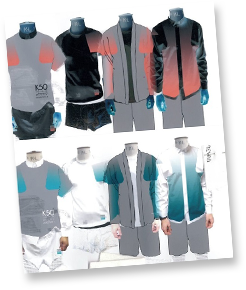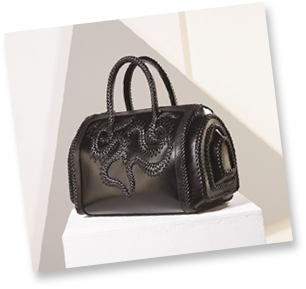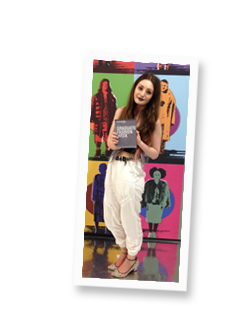 2014
Oliver Royce, BA (Hons) Fashion Design wins GFW Fashion Innovation Award
2014
Stephanie Brindley, BA (Hons) Fashion Accessory Design wins Mulberry Accessories Award


New thinking and new directions
Over recent years, Art and Design at NTU has actively encouraged increased diversity of approach to creative challenges, on local, national and global scales.

• Hybrid thinking; new uses for traditional technologies
• Creative collaborations
• Research and development
• Virtual and smart technologies
• Cross disciplinary practices

Find out more about our diverse and future-facing research activities in Art and Design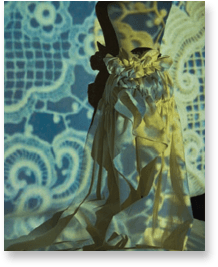 Hybrid Thinking: Traditional lace design informing new design approaches, Rosemarie Goulding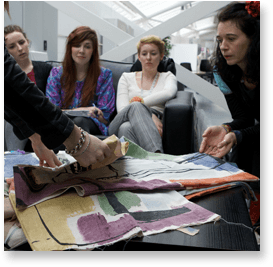 Creative Collaborations: Masters students working on an upcycling fashion project with Ethical Fashion Designer Orsola de Castro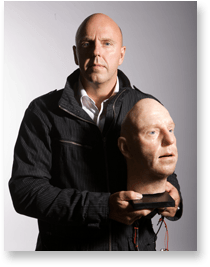 Research and Development: facial paralysis modelling project - Professor Phil Breedon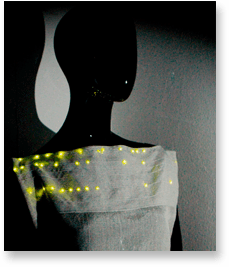 Smart Textile Technology: Research and Development by Professor Tilak Dias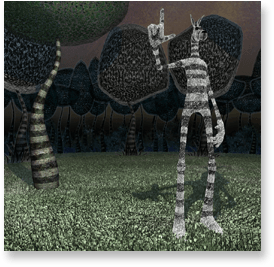 Virtual Technologies: 3D animation development, Project work by Andy Love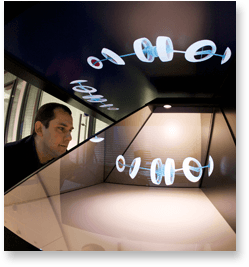 3D Virtual Reality Modelling: Research with Professor Benachir Medjdoub 2014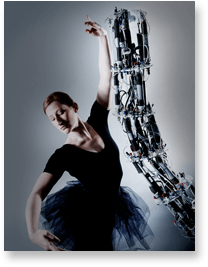 Cross Disciplinary Projects: Robotic modelling, Snake Ballerina project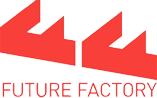 2009
The Future Factory Project:
Designing for Sustainability
With funding from the European Regional Development Fund (ERDF), the Future Factory project was created to meet a changing need from small businesses to adapt to a new business culture and become more environmentally sustainable.
It offers creative solutions for any SME in the East Midlands wanting to improve their environmental sustainability; to 2014 the project has supported over 200 small and medium sized companies in fields as diverse as Eco fashion to project work building new prototypes from gardening equipment to wind-turbines.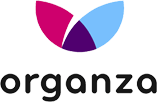 2010 - 2012
The Organza Project
The School of Art & Design was a partner in this project which was set out to improve policy-making for the creative industries and to strengthen regional economies. The project included partners from 8 EU regions and was designed to promote the sharing of experiences between different medium-sized cities across Europe.
Partners worked in small groups to visit creative industries initiatives in different cities, and assess the effectiveness and transferability of these policies. Visits were undertaken to Romania, Italy, Belgium and the Netherlands to gather inspiration. Their experiences were collated into a database so that information and knowledge could be shared.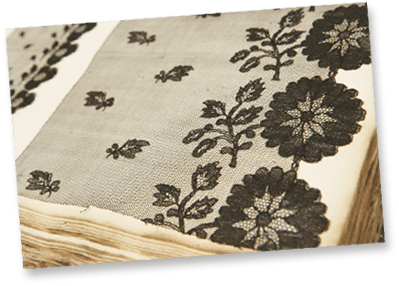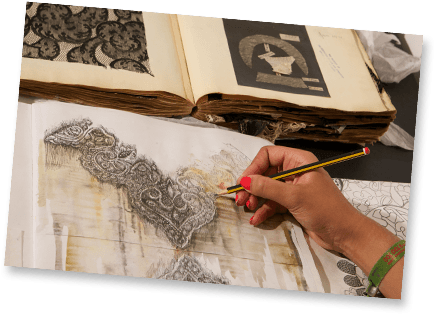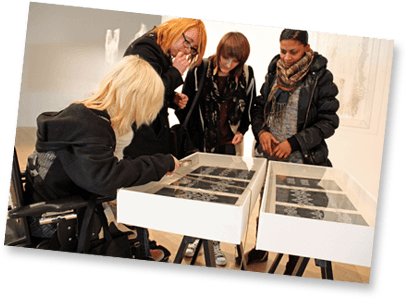 The Nottingham Lace
Archive Collection
Nottingham is renowned worldwide for its historic association with the design, manufacture and production of lace and textiles. As many of the governors of the original School of Design were lace manufacturers, support for developing a teaching collection was forthcoming and the collection dates back to the very origins of the School itself.
Significant donations were made by the British Lace Federation of designs and drafts by the renowned lace designer William Pegg (1864-1946) and this was followed by many donations from lace manufacturers over the years.
The archive was rehoused in a dedicated archive space in the Bonington building in 2009 and officially opened in February 2010. The Collection comprises 75,000 individual pieces of lace design, garments, photos, portfolios and manufacturer samples.
An Arts and Humanities Research Council (AHRC) award has given the opportunity for research and development of the collection, with the aim of capturing and re-applying the traditional craft and techniques in new ways, and for future facing projects and contexts.
The Bonington Gallery
Housed in the Bonington building, the Gallery is now fully established in its own right as a dedicated space for exhibitions on a local, national and international scale. For all forward programmes and information, visit www.boningtongallery.co.uk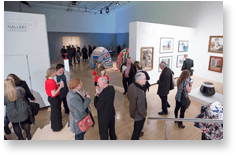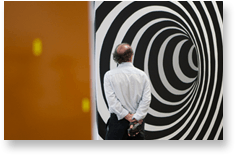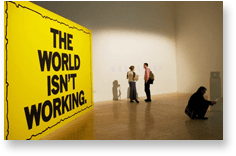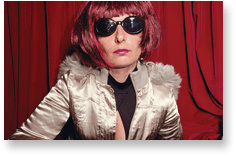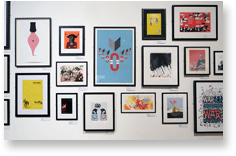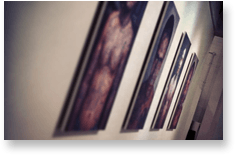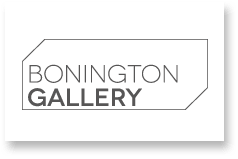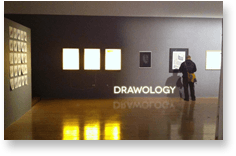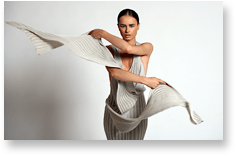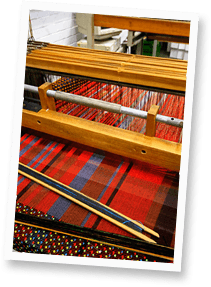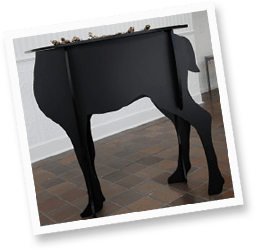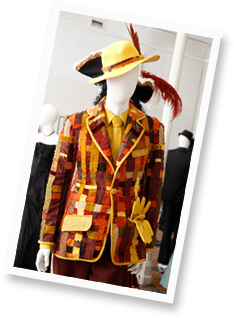 School of Art & Design
Nottingham Trent University
Burton Street, Nottingham
NG1 4BU, United Kingdom
View courses >
School of Architecture, Design and the Built Environment
Nottingham Trent University
Burton Street, Nottingham
NG1 4BU, United Kingdom
View courses >
Bonington Gallery
Bonington Gallery
Nottingham Trent University
School of Art & Design Bonington Building
Dryden Street
Nottingham NG1 4GG
Get directions >
Alumni office
Nottingham Trent University
Burton Street
Nottingham NG1 4BU
Contact us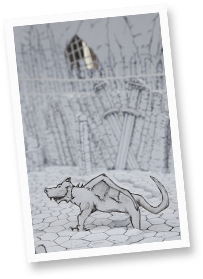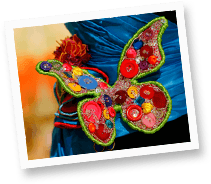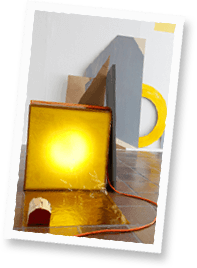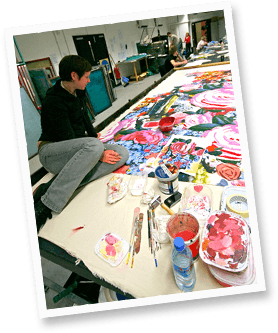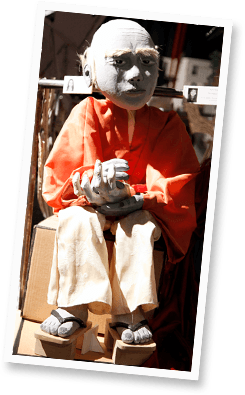 Art and Design 170th Fund
As we celebrate 170 years of Art and Design education in Nottingham, and the considerable achievements and impact of our alumni, we are launching the Art and Design 170th Fund.
The Art and Design 170th Fund will create a range of creative opportunities and support the next generation of artists and designers.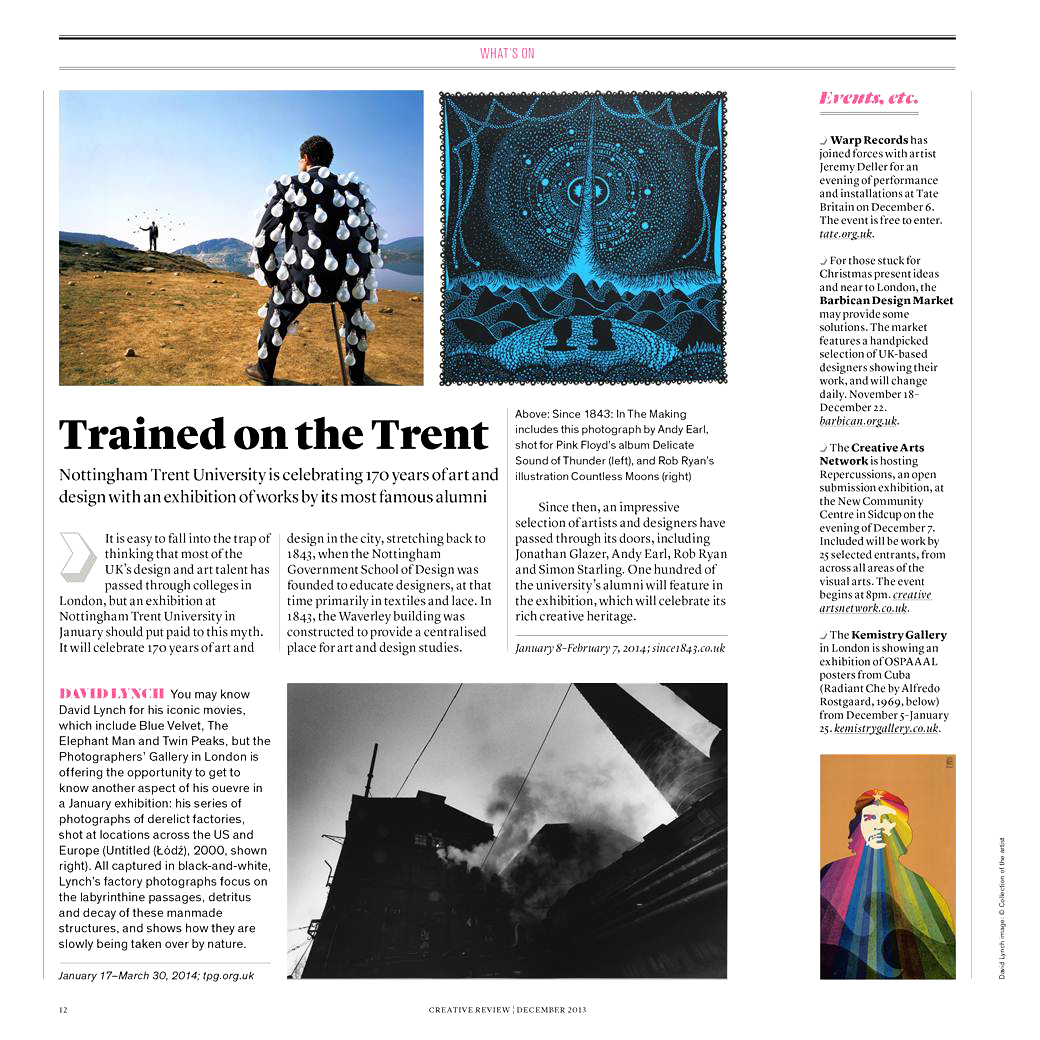 Creative Review, November 2013
Creative Review, December issue 2013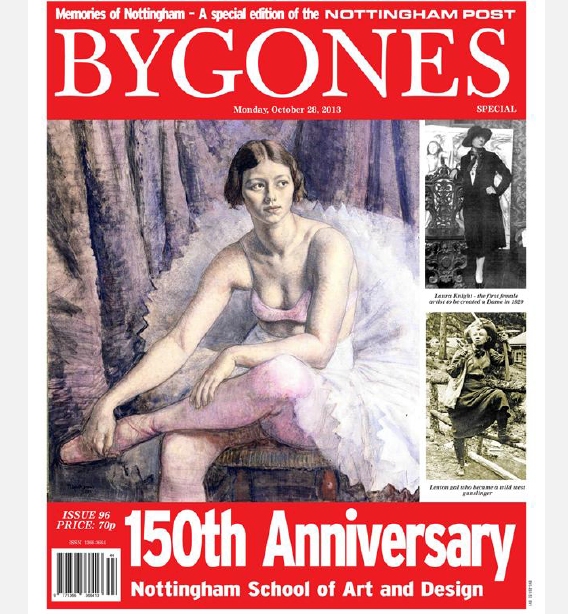 Nottingham Post Bygones, October 2013