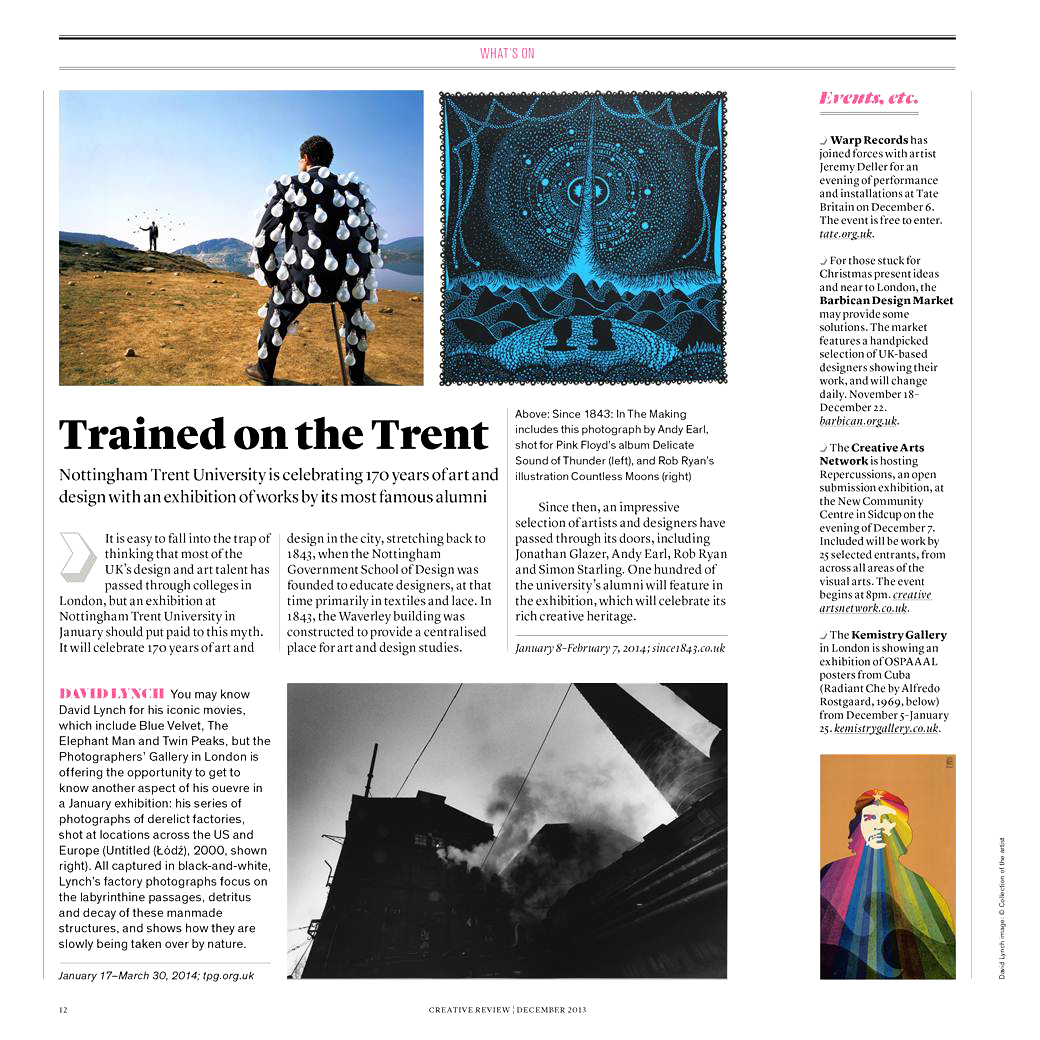 Creative Review

November 2013
Creative Review, December issue 2013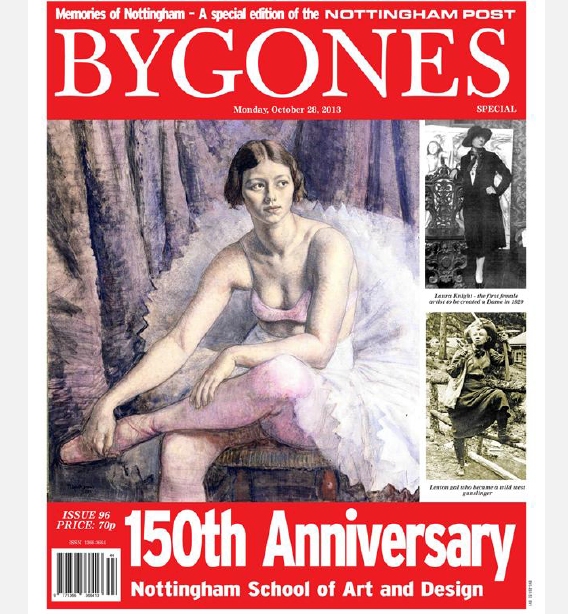 Nottingham Post Bygones
October 2013
I was there
A gallery of memories
How things have changed! Read student memories and view photos from the last 170 years.
Have you, your family or friends studied Art and Design with us in the past? Do you have a story to tell, a memory to share, a photo or piece of work to show? To be added to our gallery simply complete the form below and upload your photo(s). All entries will be approved by NTU before being published on the site.
David Maslen
My wife's great uncle, Albert Underwood, was enrolled at Nottingham School of Art from 1902 – 1909 where he was prepared for a career as a Litho Artist in the print industry. After war-time service he became a freelance artist specialising in society caricatures which were regularly featured in Nottingham journals, newspapers and magazines. He spent many summer seasons as a successful 'lightning artist' around the seaside resorts of the south coast making quick-fire sketches of holiday makers. I have collected many examples of his work and would be pleased to share these with you.
Registered No.6917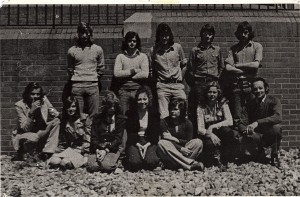 Mike Weaving
Course studied: Interior Design
Memorable year: Course Years 1973 - 1976
Display copy – Bonnington Building was a great environment to study as it was new and exciting. We had three different studios over the course. The students in the photo were the full compliment of the first year and shows our course tutor Colin Woodhead. Most survived the course and graduated together. Some of us students stay in touch and attended last nights opening ceremony and it would have been nice to see some more contemporaries or be in touch with them.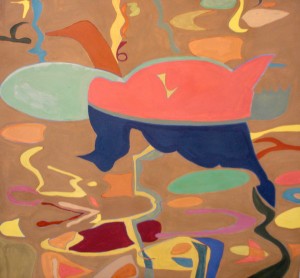 Gioia
Course studied: MA Fine Art
Memorable year: 2006-2007
This year was fantastic, I will always remember it.
Sue Neale
Course studied: lace design
Memorable year: 1860?
My great grandfather was sent to the Art College, approx. 1860 to study lace design. He was seen as a young boy sketching sheep in the old market square by Mr Gill who recognised his talent as an artist. He was paid for initially by the owner of AC Gill in Nottingham, to go to the college, but because of his talent he quickly won a scholarship. He also won a large inscribed medal from the college, which I've kept, and I also have some designs that he completed whilst at the college. He went on to marry the daughter of a lace machine designer, Joseph Cooper, who invented the Cooper go-through, ( in the Wollaton park museum) a machine exported all over the world, and with my great grandfathers talent in lace design, and his father in law supplying the machines, he soon had his own thriving lace factory and business. His name was George Henry Holmes and I can loan you the medal and designs if you wish for your exhibition, or just if you are interested in seeing the items, kind regards Sue Neale
Emma Kelly
Course studied: MA Photography, BA (Hons) Photography
Memorable year: 1991
Share your memories
To be added to the 'I was there' gallery simply complete this form and upload your photo(s).