Since 1843: In The Making
9 January - 7 February 2014
Celebrating its 170th anniversary, the School of Art & Design is bringing together artworks by more than 100 former students to illustrate the impact of the school on the visual arts and creative industries nationally and internationally.
The diverse creative work of Turner Prize winning artist Simon Starling, Sexy Beast film director Jonathan Glazer and comic actor Paul Kaye is to be shown together in a unique exhibition marking the anniversary of one of Britain's oldest schools of art and design.
Several artists including Jon Burgerman are producing new artworks for the exhibition while others, such as Simon Starling and Paul Kaye, will be taking part in talks and discussions which will offer insights into their work.
Meet some of our artists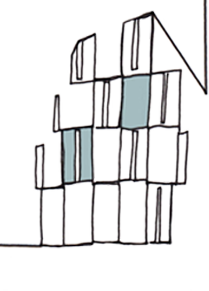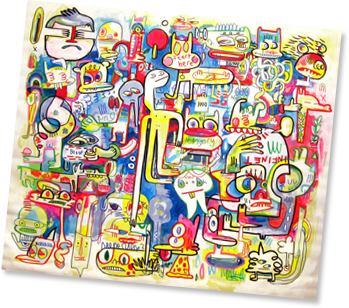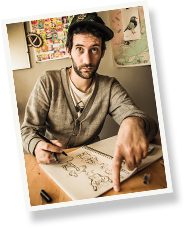 Jon Burgerman
BA Hons Fine Art, 2001
Jon is creating a commissioned set of drawings for the exhibition, creates colourful and uncategorisable doodles, squiggles and funny little animals that grace I-Phones, interior furnishings, stickers, books, record covers, tee-shirts, Nike trainers and walls across the world. He's now based in Brooklyn, New York.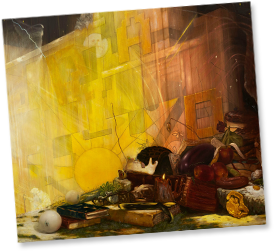 Nigel Cooke
BA Hons Fine Art, 1994
Nigel is a painter with an international reputation represented by galleries in London, New York and Los Angeles. He works on a large scale, creating fantastic and unsettling landscapes that create a sense of urban decay.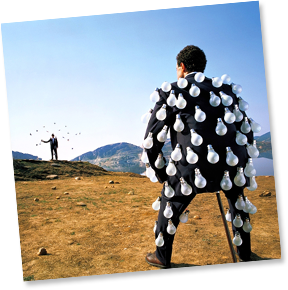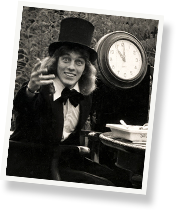 Andy Earl
Diploma in Creative Photography, 1977
Andy is one of the world's most in-demand rock music photographers and has created imagery for everyone from Bow Wow Wow to Robbie Williams, from Morrissey to Pink Floyd.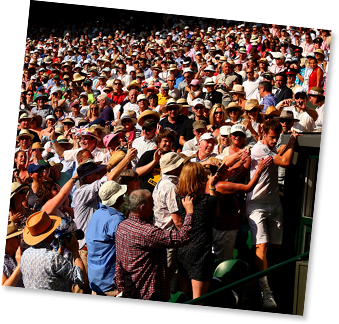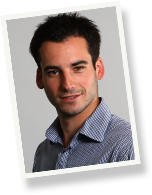 Julian Finney
BA Hons Photography, 2004
Julian is a multi award-winning sports photographer whose work with Getty Images has taken him all over the world. His images have appeared in publications such as L'Equipe, Sports Illustrated and Stern.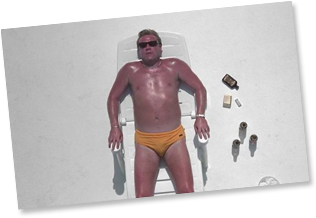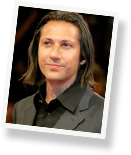 Jonathan Glazer
BA Hons 3D Design Theatre, 1987
The film-maker who created the Guinness 'surfer' advert and directed the immortal British crime movie Sexy Beast, as well as Birth (2004) starring Nicole Kidman and, most recently, Under the Skin (2013) with Scarlett Johansson.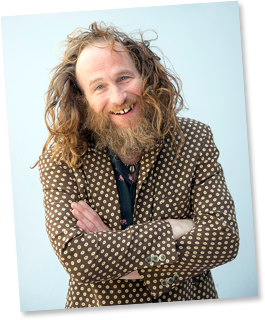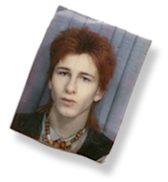 Paul Kaye
BA Hons 3D Design Theatre, 1987
Paul made a name for himself playing shock-mock celebrity interviewer Dennis Pennis in the Sunday Show back in the 1990s and his diverse career in TV and film since has included playing Thoros of Myr in Game of Thrones and the eternally optimistic Maurice in the BetVictor adverts.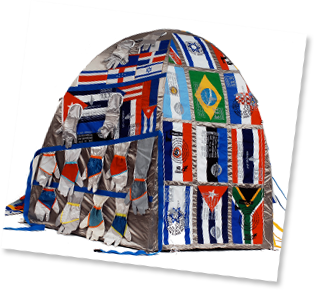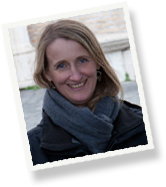 Lucy Orta
BA Hons Fashion Knitwear Design, 1989
Honorary MA
Lucys' sculptural installations, often raising issues about human adaptability in an eroded natural environment, include the recent Cloud/Meteoros at St Pancras Station and Raft of the Medusa at Yorkshire Sculpture Park. Orta is showing a new installation for Since 1843: In the Making.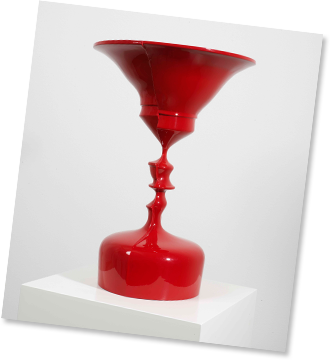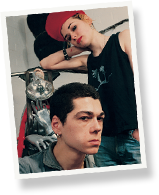 Tim Noble and Sue Webster
BA Hons Fine Art, 1989, Hon Doctors of Art
Tim and Sue met while studying in Nottingham and staged their first solo show, British Rubbish, in 1996. They've continued to bring a 'punk' and 'anti-art' sensibility to an international practice which involves the transformation of waste and scrap items.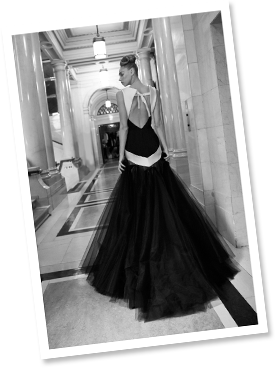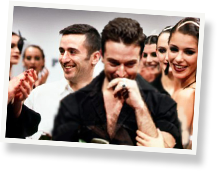 Ren Pearce and Andrew Fionda
BA (Hons) Textiles, 1989 (Ren)
BA (Hons) Fashion Design, 1989 (Andrew)
Ren and Andrew founded fashion label Pearce Fionda in 1993 to make dresses which, in their words, 'make the wearer shine like a contemporary heroine of the silver screen.' Their garments have been worn by Yasmin le Bon, Celine Dion, Francesca Annis, Zoë Ball, Denise Van Outen and Nicole Kidman.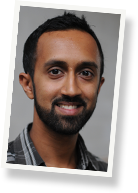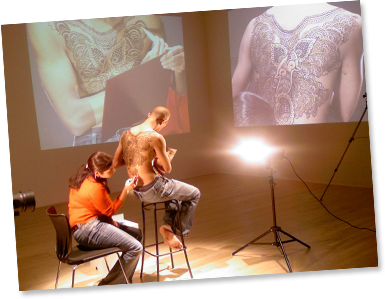 Hetain Patel
BA Hons Fine Art, 2003
Hetain began as a photographer probing his Anglo-Indian identity and his career has continued to explore identity through dance, song, film and sculpture. He gave a talk at TEDGlobal in Edinburgh in 2013 while his latest sculpture, a Tranformer'd Fiesta car, has recently gone on show in Paris.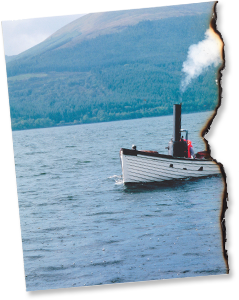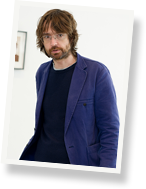 Simon Starling
BA Hons Photography, 1990
Simon won the Turner Prize in 2005 for his installation shedboatshed. He will be showing an excerpt from a recent project, Autoxylopyrocycloboros, which documents a voyage along Loch Long to the Firth of Clyde in a 22-ft long steam boat.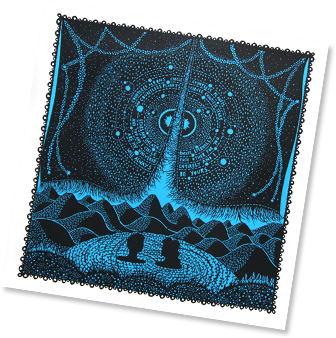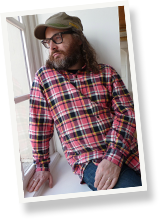 Rob Ryan
BA Hons Fine Art, 1984
Rob is one of Britain's leading papercut artists and his intricate and often whimsical artworks have been exhibited all over Britain and abroad. He has written and illustrated three books and has his own shop, Ryantown, in London.